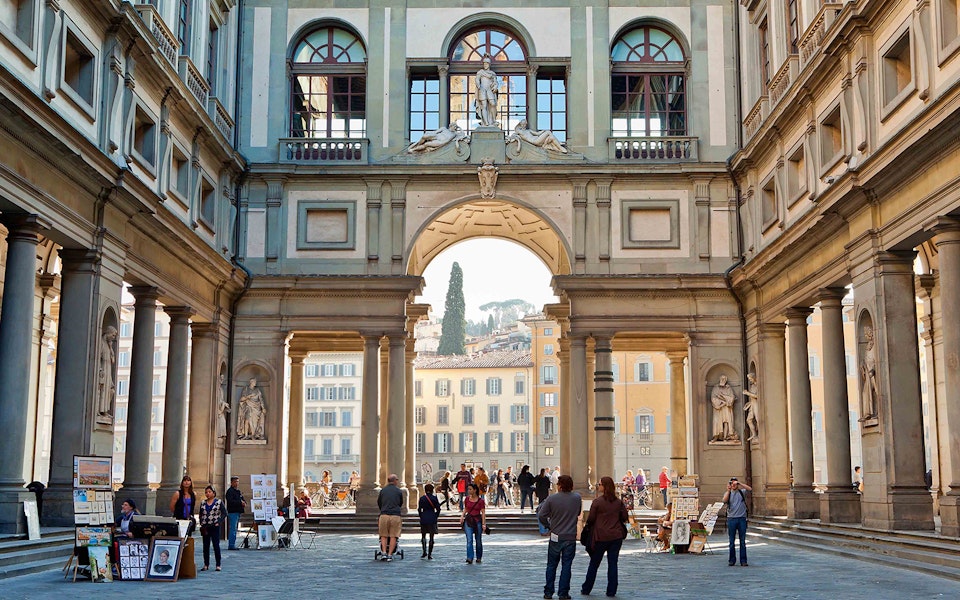 Tips For Visiting Uffizi Gallery
Insider Tips for Visiting the Uffizi Gallery
The Uffizi Gallery has free admission days on which days the pre-booked time slots are not followed. It is advisable to not visit the gallery on these days as the queues are longer than usual.
Take a break at the cafe located on the second floor, from here you can view the panoramic landscape of the River Arno and the city ahead.
Set aside at least 2-3 hours of your day to fully explore the Uffizi Gallery, it is ideal to choose either an audio guide or a guided tour to make the most of the visit. You will learn a lot of tidbits on such tours, which you might miss otherwise!
You can check in your small luggage at the cloakroom near the entrance of the Uffizi Gallery. However, account for this time while reporting for your pre-booked time slot.
Photography is allowed for personal use, however, don't bring selfie-sticks, tripods, stands, or use flash for taking photographs. Ideally, a phone camera is the best way to take photographs in the Uffizi Gallery. Although, make sure to keep your phone on silent.
The entire Uffizi Gallery is accessible by wheelchair, you can also take the lifts/elevators for those with disabilities.