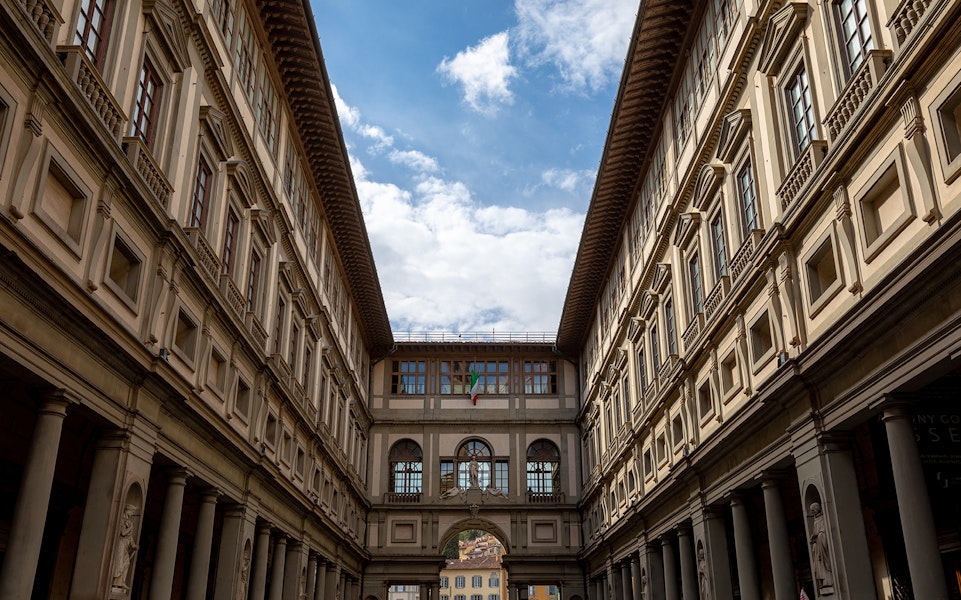 How To Skip The Line At The Uffizi Gallery
Buy Tickets Online
The best way to ensure you skip the long lines at Uffizi Gallery is to book tickets online. At any given time the gallery allows only 900 people inside the premises hence it is best to have pre-booked a time slot. Thanks to the time slot you also can enjoy special entry through Door 3 where you don't have to wait in long queues. The time slots start at 8:15 AM when the gallery opens for viewing. Headout sells skip the line tickets along with a choice of the time slots months in advance!
Choose a guided tour
A guided tour is an excellent way to explore the Uffizi Gallery and ensure you save time. Guided tours make sure that they book your time slot ahead of schedule and have a separate entrance as well. This way you will avoid the long queues waiting for the entrance to the gallery. You can enjoy a deep-dive into the artworks of the gallery with the help of a professional guide who will show you all the important works. Headout has a great guided tour, with skip the line entry, which is offered in English, Spanish, German, Italian and French.
Choose the best time to visit
A great way to save time and spend the maximum time in the Uffizi Gallery is by making sure you visit the museum at the right time. November to March are the best months to visit, while late afternoon on a Wednesday or Thursday is the best time to have the lay of the gallery for yourself.
Select Your Tickets